Episode 25 – Telecommute Like a Boss!
This week, I'm inspired by an Inc.com piece, and 18 tips on being productive if you work from home. Whether you're a student, entrepreneur, freelancer, or telecommuting employee, these little ideas will help ensure you're in tiptop shape to make every moment during your workday count! Then, an inspiring little look at the honesty of people and how most will do the right thing!
Podcast available via direct RSS feed –> HERE, or via iTunes –> HERE.
Show Notes:
The original Christina Desmarais article on Inc.com covering 18 tips for telecommuters to stay productive, which inspired this week's podcast.
Casey Neistat talks about doing the right thing in his short Youtube video.
As an added bonus, since this week's show notes are really brief… This is my ride that I spoke about at the beginning of this week's show… A 2013 Yamaha VStar 250…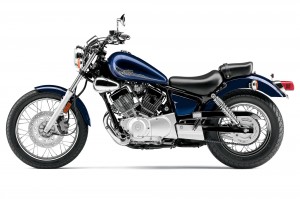 (Yes, it's a very sexy bike).  Click on it to embiggen.
Credits:
Music beds courtesy of Music Alley from Mevio
Thanks to artists: Duane Carter Band, AJT, Brian McRae,
And the Free Music Archive
Thanks to artist: ZeroV and Sunsearcher.