Episode 17 – The Do-Good-Later Episode
This week, we found a TON of feel-good stories from around the world that will really restore your faith in humanity. Everything from donating Japanese bicycles to developing countries, to many different ways to tell someone they're doing a good job, to hockey fans in Canada donating big macs to the homeless, to a life-changing tip for one deserving waitress in a small restaurant… And one new, little bonus segment at the end — just for fun!
Podcast available via direct RSS feed –> HERE, or via iTunes –> HERE.
Show Notes:
This is Nikko — the place I talked about on this week's podcast. It's also a UNESCO World Heritage Site.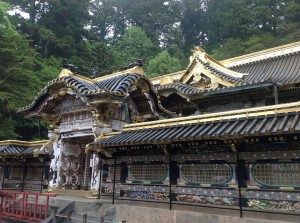 Don't procrastinate! Find out how from Peter Bregman right NOW!
A 16 year-old racks up a $55,000 credit card bill at his dad's expense in Japan
How one generous man's tip made it viral on the Internet.
Ottawa Senators fans providing Big Macs for the homeless…
How Japanese mam-chari bicycles are saving lives around the world…
Cat got your tongue? Try this list of positive, encouraging words.
And finally… A recipe for Reverse Ravioli, courtesy of GoodDinnerMom.
Credits:
Music beds courtesy of Music Alley from Mevio
Thanks to artists: Brian McRae, and AJT.
And the Free Music Archive
Thanks to artist: ZeroV andSunsearcher.
.